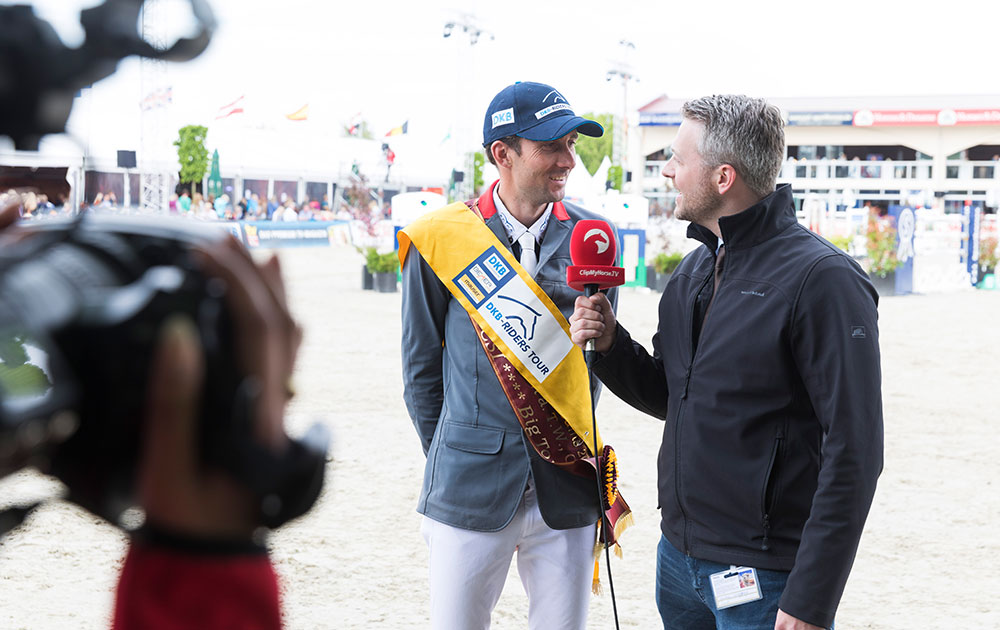 28 Apr

Horses & Dreams meets France 2019 – it's a wrap!
First finalists have been announced for Germany's U25 Spring Cup and Louisdor Prize
Horses & Dreams meets France came to an end with an incredibly exciting jumping, the prize of Deutsche Kreditbank AG, at the same time the first evaluation test for the BEMER Riders Tour. And it was not so easy to contest the normal course without mistakes, only five pairs managed to do so, among them Ludger Beerbaum with Casello.
In the jumping with a jump off, however, the best 13 were allowed to start from the circuit and so some with a time penalty point and also with a jumping error still had the chance to win. But the decisive second round also had it in it. "I think I could have tried it three times today, Katrin couldn't have beaten anyone today," Beerbaum praised the winner Katrin Eckermann. With her calido daughter Caleya, who was only ten years old, she had let it go quietly in the round and accepted a penalty point "to keep calm in the horse" – calm before the storm, one might think, because in the winning lap the pair managed every turn, every distance and every jump. They left the competition with no chance. In second place was a representative of the host country, Julien Anquetin, with Gravity Of Greenhill, followed by Beerbaum in third place. With this victory Katrin Eckermann has now taken the lead in the BEMER Riders Tour, next stop is Redefin.
Shortly before the decision in the Show jumping stadium, Sönke Rothenberger (Bad Homburg) and his Cosmo won the Grand Prix Special in the Prize of Performance Sales International GmbH. Just behind him, his team gold team-mate of the World Equestrian Games in Tryon Jessica von Bredow-Werndl (Tuntenhausen) landed with her top horse TFS Dalera BB. Isabell Werth (Rheinberg) was third with Emilio. Rothenberger had already dominated in the Grand Prix. Von Bredow-Werndl improved from second to third place compared to the Grand Prix and thus swapped the ranking with Werth. "The victory here in Hagen means a lot to me," Rothenberger commented afterwards. "Hagen is one of my favourite tournaments, we've been here for years, from the Young Rider Tour to Louisdor and now in the Grand Tour, and feel very comfortable here."
65,000 visitors made their way to Horses & Dreams meets France despite April weather caprioles, only 5,000 viewers had listened & watched the gala show "Vive la France" presented by TV.
The host country for Horses & Dreams 2020 is already established: Japan. The next equestrian festival on the Borgberg will be celebrated from 22 to 26 April 2020 at the Kasselmann farm in Hagen a.T.W.