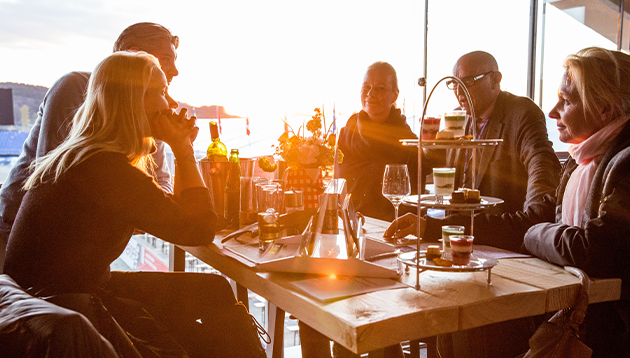 02 Apr

Equestrian Sports from Riders for Riders
(Hagen a.T.W.) In just three weeks Horses & Dreams meets France will get started! The event will once again unite top level sports, lifestyle, and culture at Hof Kasselmann from April 24th to 28th 2019 under the motto France.
The renowned sport program in the Almased Dressage Stadium will once again attract world class riders. Famous names like Isabell Werth, Ingrid Klimke, Jessica von Bredow Werndl and Helen Langehanenberg have already registered to ride! The CDI4* tour is not the only thing that brings these riders to Hagen a.T.W. and Hof Kasselmann, but also the offerings for young horses. Helen Langehanenberg knows the value of these and will be bringing two eight-year-old horses to compete in the first qualification for the NÜRNBERGER Burg Pokal.  The first qualification for the Louisdor Preis will of course be on the schedule as well as the final for the Amateur Tour of the Ankum Dressage Club.
There have been several changes in the schedule in the jumping stadium at Horses & Dreams meets France 2019! "From our experience, we feel that it is better to offer the horses a start to their show careers when they are six years old." said Francois Kasselmann in explaining the new format for the Youngster Tour for six- and seven-year-old show jumping horses.
Instead of the international Amateur Tour (SML-Tour) there will be a new CSI2* Tour as well as the first stage of the German U25 Tour sponsored by the "Stiftung Deutscher Spitzenpferdesport". "Without supporting young riders there would be no top level athletes, that is why it is so important for us to support these programs." Said Ullrich Kasselmann to the changes in the program. Show Jumping riders such as World Equestrian Games Team Bronze Medal winner Maurice Tebbel are very pleased with these changes, "Compliments to the Kasselmann Family on these changes, the new classes are really a great thing for all of us show jumping riders." These changes will enable Tebbel to bring lots of different horses, young prospects, as well as his top candidates for the CSI4* Grand Prix, the newly renamed BEMER riders tour.
Everyone familiar with Horses & Dreams knows that the event does not only revolve around equestrian sports! The guest country, France, will bring a variety of artists, music, and delicacies. "We are really very proud to have Lorenzo and his herd of Camargue horses performing in the Gala Show, under our brand new floodlight system." Said Ullrich Kasselmann beaming with pride. The rider from southern France will thrill spectators alongside the fire rider Roland Heiss during the Gala Show "Vive la France", presented from TV Hören und Sehen. Singer, Frederike Haas and accordion player, Vasilly Dück will offer classic sounds of France with the world famous songs by Edith Piaff.
In 2018 Horses & Dreams hosted its premier Online Auction, which is remembered by all, as a huge success. In its second year, the auction lot will not only contain dressage horses from Hof Kasselmann, but also ten show jumping horses from Paul Schockemöhle's stables.
Tickets for Horses & Dreams meets France are available online under: horses-and-dreams-ticketshop.reservix.de/events.
Follow us on:
Instagram – @hofkasselmann
Facebook – Horses & Dreams / P.S.I. Events
YouTube – Horses and Dreams
#had2019 #horsesanddreams