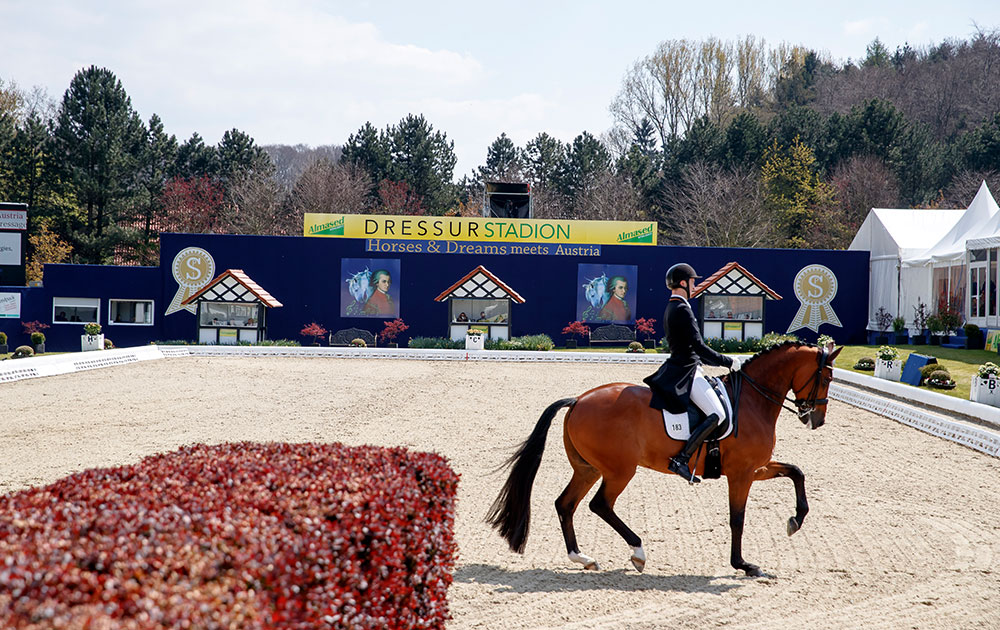 27 Apr

Cosmic Comeback

The second Grand Prix goes to Sönke Rothenberger

On Saturday morning Sönke Rothenberger (Bad Homburg) made a full comeback with his top horse Cosmo in the Almased Dressage Stadium at Horses & Dreams meets France. The pair qualified for the Grand Prix Special on Sunday with a close to fault free round, and the only ride above 80% in the Prize of the Hof Kasselmann GmbH & Co. KG. Dressage Queen Isabell Werth came closest to his score with Emilio ahead of Jessica von Bredow-Werndl and Dalera BB. With that almost the exact same trio that won the team gold medal at the World Equestrian Games in Tryon. In Tryon Werth rode Emilio's close relative Bella Rose.

Sönke Rothenberger was moved by his victory just weeks after the major fire at his home facility: "I am just thankful that I still have my Cosmo and that we have been able to stay at the Linsenhoff. It's just 15 minutes away from home and we are able to train our horses there so well. At it is such a pleasure to work with Cosmo, because he just takes everything so well."  Rothenberger has worked a lot with Co-National Trainer Johnny Hilberath on the contact with the twelve-year-old gelding. So the Van Gogh son appears much finer, more mature, and stronger than the previous season where he once again used Hagen as a starting point in the green season.  On the last day of Horses & Dreams meets France at 13.45 the pair will compete in the Grand Prix Special, a class that they were able to win in both 2017 and 2018, so the hat trick in in the air!

Tickets for Horses & Dreams meets France are available at the gate.